The Xiaomi Youpin platform is crowdfunding a new product. It is the Youban Portable Multi-function Rice cooker. The new cooking gadget is currently crowdfunding for 349 Yuan (roughly 50 US Dollars).
According to the product description, the portable rice cooker is aimed at youth and the younger demographic. Since modern life has become hectic and working individuals either have less time to cook or to learn, the new Youban Portable Multi-function Rice cooker helps in getting the job done simply and easily. To operate, one just has to add the necessary ingredients in the required quantity and set the timer.
The design of the Youban Portable Multi-function Rice cooker is inspired by traditional Chinese rice baskets fused together with modern minimalistic aesthetics. Notably, it won an award for its design back in 2019. The compact body has a capacity of 2.1 kilograms with 6 different functions. It can cook rice, soup, porridge, and more, and can even act as a storage box that retains the warmth of the food.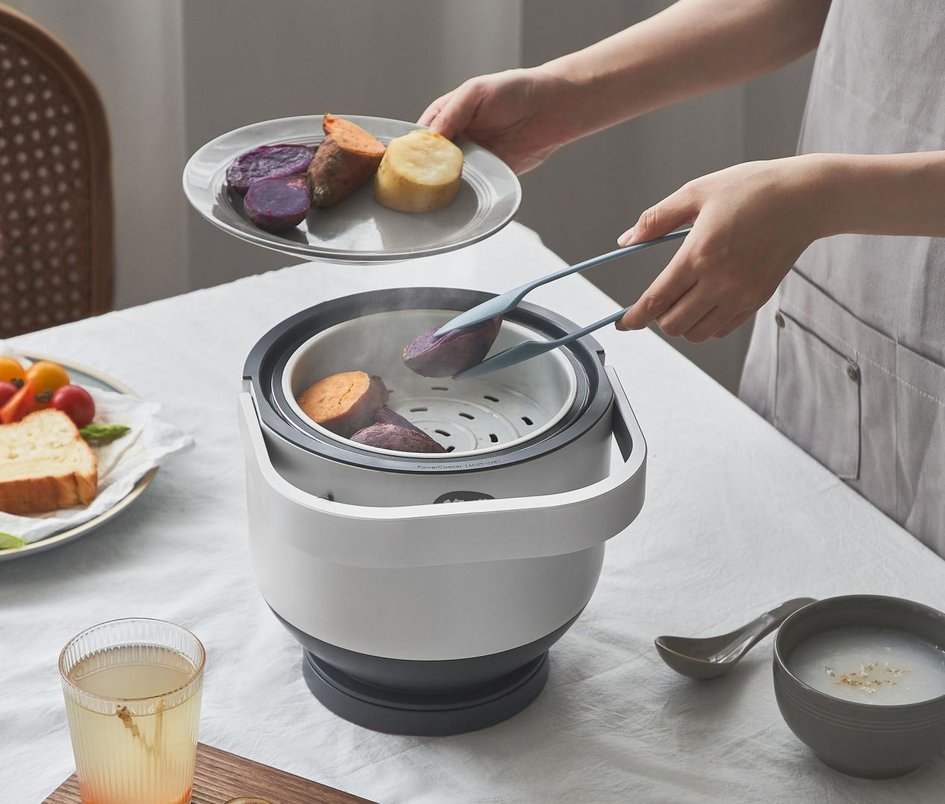 The Youban Portable Multi-function Rice cooker is about 26-36% smaller than traditional rice cookers and operates through an integrated touch system. All one needs to do is, to switch the device on, set a mode and timer, and that's it. This completely eliminates any hassle one may face and does not require users to even know how to cook or learn a recipe. It is currently available on the Xiaomi Youpin platform and has already reached its crowdfunding target as of today (21st July 2020).
UP NEXT: Infinix Smart 4 Plus with 6.82-inch display, 6,000mAh battery, Helio A5 and Rs. 7,999 (~$107) pricing launched in India
ALWAYS BE THE FIRST TO KNOW – FOLLOW US!