Since Xiaomi first launched the M365 Electric Scooter in 2017, the company has launched successive models which have all turned out to be highly successful even when buyers have to pay a premium to get it from third-party retailers. Xiaomi is now bringing its electric scooters closer to our doorstep with the launch of the Mi Electric Scooter Pro 2 and Mi Electric Scooter 1S during the ecosystem product launch.
Mi Electric Scooter Pro 2
The Mi Electric Scooter Pro 2 arrives with several improvements, one of which is an extended range of 45km while the top speed can hit 25km/h. The scooter can climb 20% incline hills effortlessly making it ideal for daily commutes.
The scooter also features a built-in LCD screen which lets riders view and controls a wide range of parameters for convenient, hassle-free riding experience. The display helps users check the real-time speed, choose a riding mode, connect to Bluetooth, and even monitor headlight status with one quick glance.
Mi Electric Scooter Pro 2 also features a 300W powerful motor, reliable double braking system, shock-absorbing pneumatic tires, and easy folding design for elevated urban mobility.
Designed with safety at its core, Mi Electric Scooter Pro 2 sports front, rear, and side reflectors as well as an upgraded 2W headlight that illuminates up to 10 meters ahead, for improved visibility. First-time riders will also receive safety reminders and tips once connected through their mobile devices for an added layer of safety.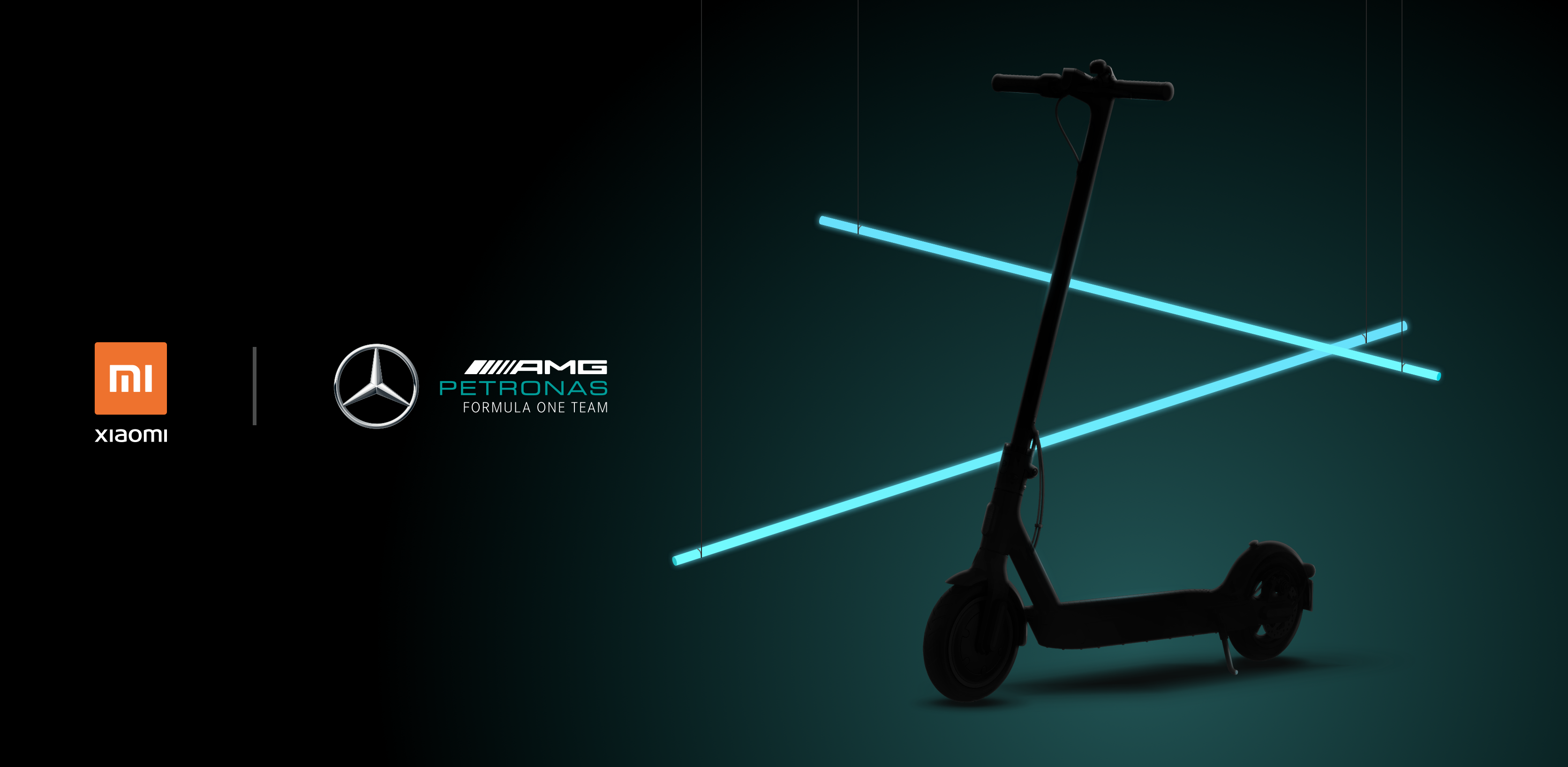 Mi Electric Scooter Pro 2 AMG Mercedes Petronas F1 Edition
Xiaomi also announced a special edition of Mi Electric Scooter Pro 2 in collaboration with the legendary Mercedes-AMG Petronas F1 Team. As stated by Chris Church, Vice President of Brand Partnerships APAC at Mercedes-AMG Petronas Formula 1 team: "We are extremely excited to bring the Mercedes F1 experience closer to our fans. Like us, Xiaomi is committed to continuous innovation and we are delighted to work alongside them to bring to the market this new edition of their flagship Mi Electric Scooter Pro 2". This edition will be released soon.
As for the pricing, the Mi Electric Scooter Pro 2 will become available from EUR 499.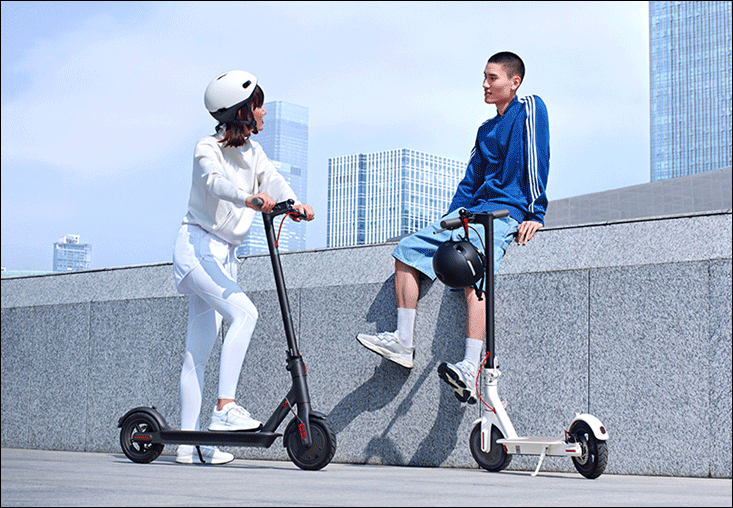 Xiaomi Mi Electric Scooter 1S
The Mi Electric Scooter 1S is a renamed MIJIA Electric Scooter 1S which was launched in China a while back. The model has a slightly trimmed down feature compared to the Mi Scooter Pro 2. The range is reduced to 30km but it can still attain a peak speed of up to 25 km per hour. This suggests a powerful motor but slightly lesser battery pack.
Other features include a new interactive visual dashboard which notifies the users of a self-diagnosed problem with the scooter. The display also shows the speed, driving status, battery life and other important information in real-time.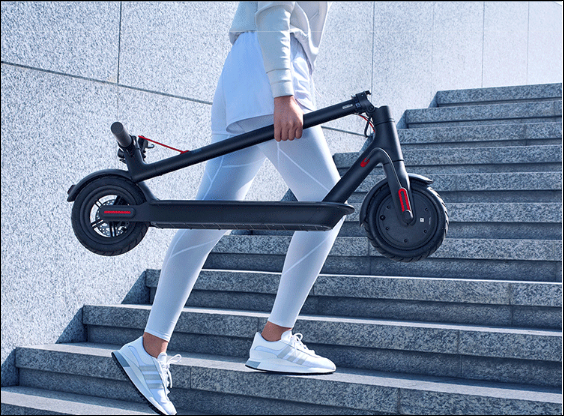 The Mi Electric Scooter 1s retains the sturdy minimalist build of its predecessors, manufactured from aviation-grade aluminium alloy body and a total weight of just 12.5 kilograms. Notably, it is capable of carrying loads up to 100kg. There is a latch at the end of the handlebar which makes it foldable in just seconds.
It packs a DC motor rated for a service life of 3,000 hours with a 250W power rating and a maximum output of 500W. The scooter can reach speeds up to 25km/h and has a mileage of up to 30 kilometres in a single full charge. The mileage can extend depending on how careful you use the scooter. There are three modes; an energy-saving mode which is automatically activated when the battery goes below 40%. there is also a normal mode and an adjustable sports mode.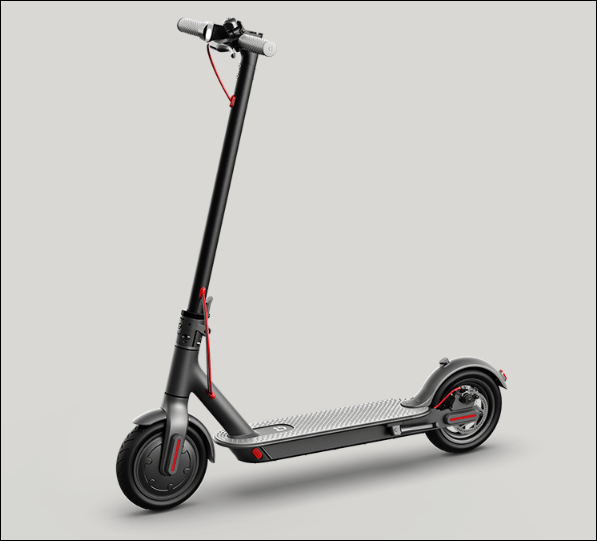 The scooter uses 8.5-inch pneumatic tires at the front and back. It also adopts a disc brake system on both ends with ABS system.
The Mi Electric Scooter 1S will be available for EUR 399.
ALWAYS BE THE FIRST TO KNOW – FOLLOW US!