A new product was launched on Xiaomi's Youpin crowdfunding platform. The product is the Qingping Bluetooth alarm clock, which has been awarded an astonishing 59 yuan ($ 8) price. The device is expected to ship in China from January 14, 2020.
The Qingping Bluetooth alarm clock has a simple but elegant design with no physical button visible. Instead, the part goes around the soft rubber base when the body is pressed. The snooze function can be activated in this way and takes 10 minutes. The alarm is switched off by pressing the body twice.
The alarm clock is equipped with a Bluetooth connection with which it can be paired with a smartphone. When paired, the alarm clock automatically synchronizes the time with the time. Users can set up to 16 different alarm clocks. There are 8 different ringtones and the volume of the alarm speaker is adjustable.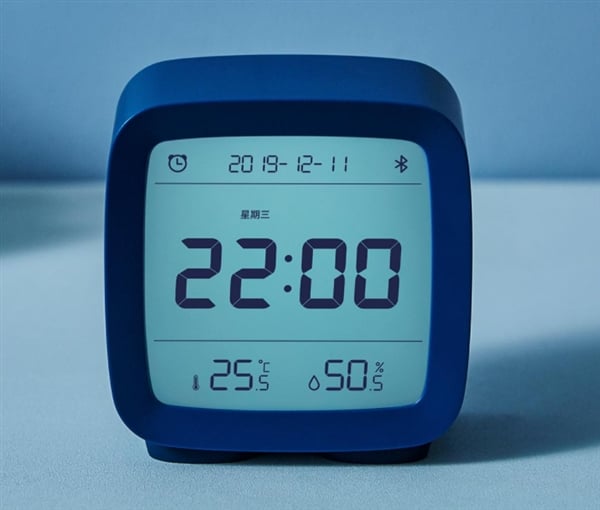 In addition to the alarm function, the watch also has temperature and humidity detection. For the temperature there is a Swiss Sensirion sensor with a measuring accuracy of ± 0.2 0.2. The accuracy of the moisture measurement is ± 2% RH. At these levels, the gadget can efficiently detect changes in temperature and humidity.
The alarm clock also has a backlit display with adjustable intensity. The brightness is adjusted automatically. For example, the brightness is automatically reduced to 50% from 10 p.m. to 7 a.m. The time for the backlight can also be set from completely off to 30 seconds. With this option, it does not dazzle at night and is clearly visible during the day.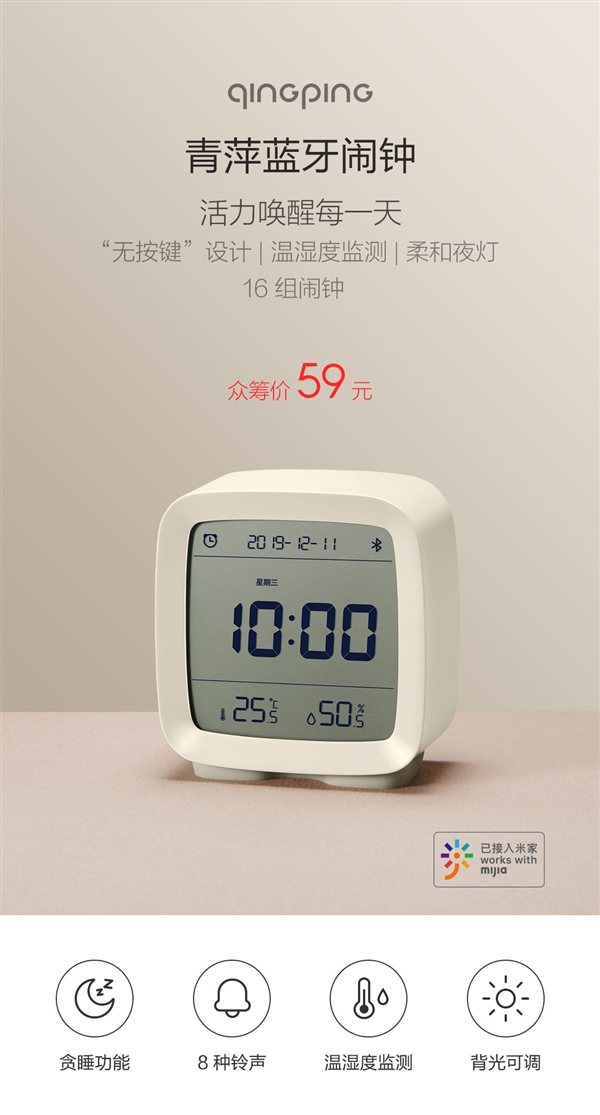 In addition, the Qingping Bluetooth alarm clock can be coupled with other MIJIA smart home devices via the MIJIA app. With such a connection, the electric heater can be switched on automatically when the temperature is below 20 ° C, for example. This helps to maintain the internal temperature and humidity.
NEXT: Xiaomi's Aqara Smart Home Starter Kit launches on December 17 in the United States at Amazon