Over the past few years, OPPO has taken the lead in the industry with its VOOC fast charging technology. Today marks an important achievement for the company. OPPO has officially announced 125W Flash Charging technology for its smartphones, evolved from its 65W SuperVOOC technology announced last year. This makes it the world's fastest wired charging technology in the industry. But the company doesn't stop here, it has also announced the World's Fastest Wireless Charging technology – the 65W AirVOOC.
125W Flash Charge comes with double-6C cells
OPPO's new flash charging technology can charge a 4000mAh battery up to 41% in just 5 minutes and 100% in 20 minutes!
The 125W flash charging technology is built on the existing 65W SuperVOOC 2.0 charging protocol. The VOOC charging protocol has always focused on increasing the current (instead of the voltage) to increase the total wattage. The 65W SuperVOOC 2.0 supported up to 10V / 6.5A. But now, with the 125W Flash Charge technology, OPPO has doubled the voltage with the current remaining more or less the same.
Here's a first look at 125W Flash Charge technology in action. It can fully charge a 4,000mAh battery in 20 minutes. 🤯 #FlashForward pic.twitter.com/EWtfGcsL4m
— OPPO (@oppo) July 15, 2020
In order to achieve an incredible 125W, the OPPO Flash Charge increases the voltage to 20V while the maximum current drops a little to 6.25A. This is further made possible by significantly improving power density properties. Instead of two 3C cells found on the SuperVOOC 2.0 tech, the new Flash Charge protocol utilizes two 6C cells. This marks a breakthrough in the battery ratio (this ratio is defined as the charge and discharge ratio of the cell). The new technology further comes with industry-leading multiple battery tab structures, three parallel charge pumps, and an integrated MCU (Microcontroller unit) for improving charging efficiency.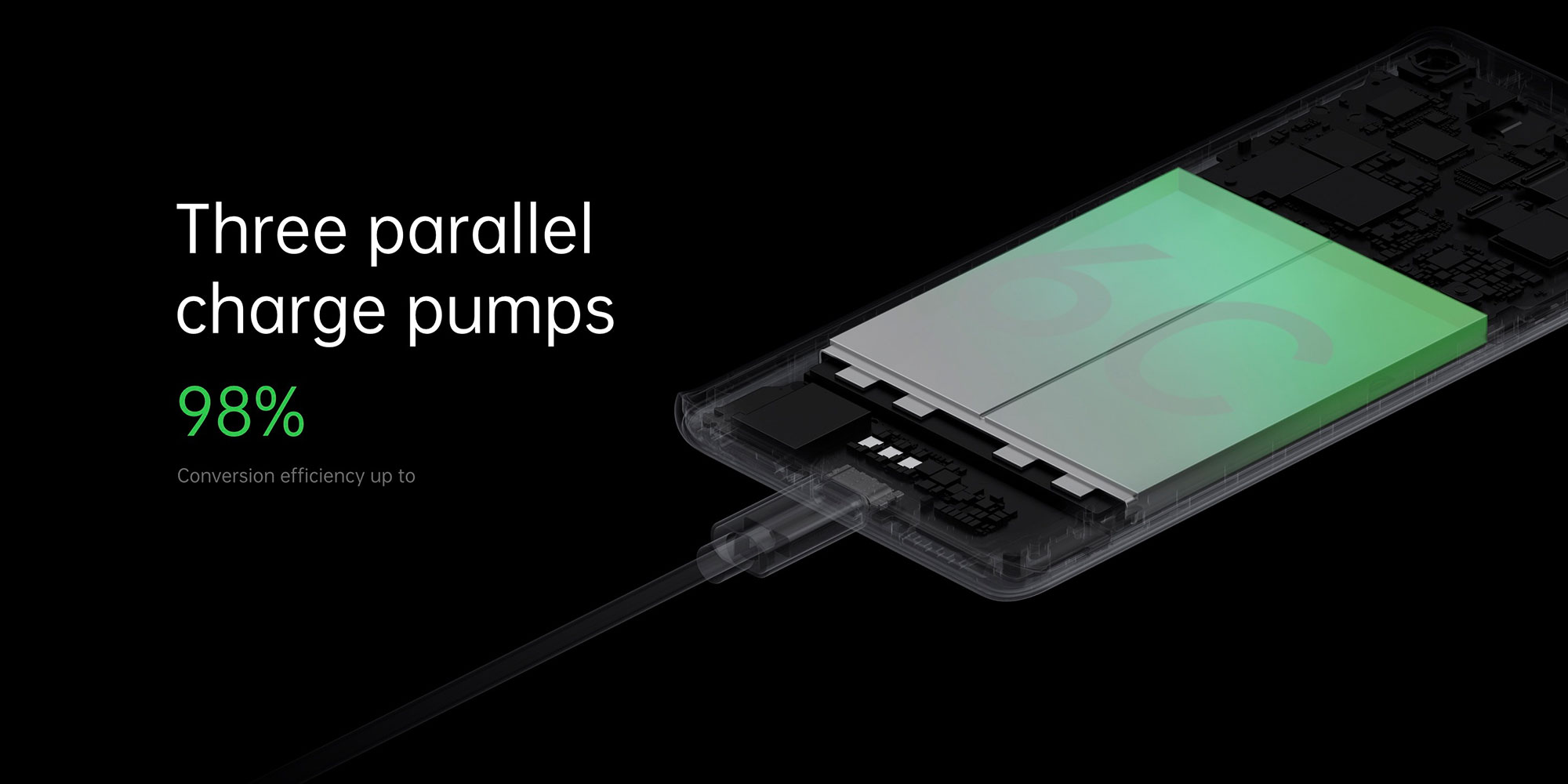 The 125W flash charge technology is compatible with the previous versions like SuperVOOC and VOOC protocols. It even supports mainstream charging technologies like 65W PD (Power Delivery) and 125W PPS (Programmable Power Supply).
Given the extremely high wattage being thrust into the smartphone, OPPO has also worked on its safety protection features by adding 10 more temperature sensors to monitor the charging status. Other safety measures include fuse overvoltage protection, Type-C to Type-C wire as well as 128-bit high-strength encryption algorithm.
Editor's Pick: World's First 120W fast charging unveiled by iQOO; First 120W iQOO phone could be coming in August
65W AirVOOC Wireless Charging makes Wired Charging Obsolete
In a surprise announcement, OPPO also announced the world's fastest wireless charging technology. The new wireless charging protocol can fully charge a 4000mAh battery in just 30 minutes! This makes it faster than most current wired charging solutions in the market and has the potential to make wired charging obsolete.
Today we're not just announcing one flash charge innovation breakthrough. 😮
This is 65W AirVOOC wireless charging. 💨 #FlashForward pic.twitter.com/ocWJssYqKH
— OPPO (@oppo) July 15, 2020
In fact, in a graph, OPPO revealed that the 65W AirVOOC charges a phone at the same time as its 65W SuperVOOC 2.0 wired charging technology.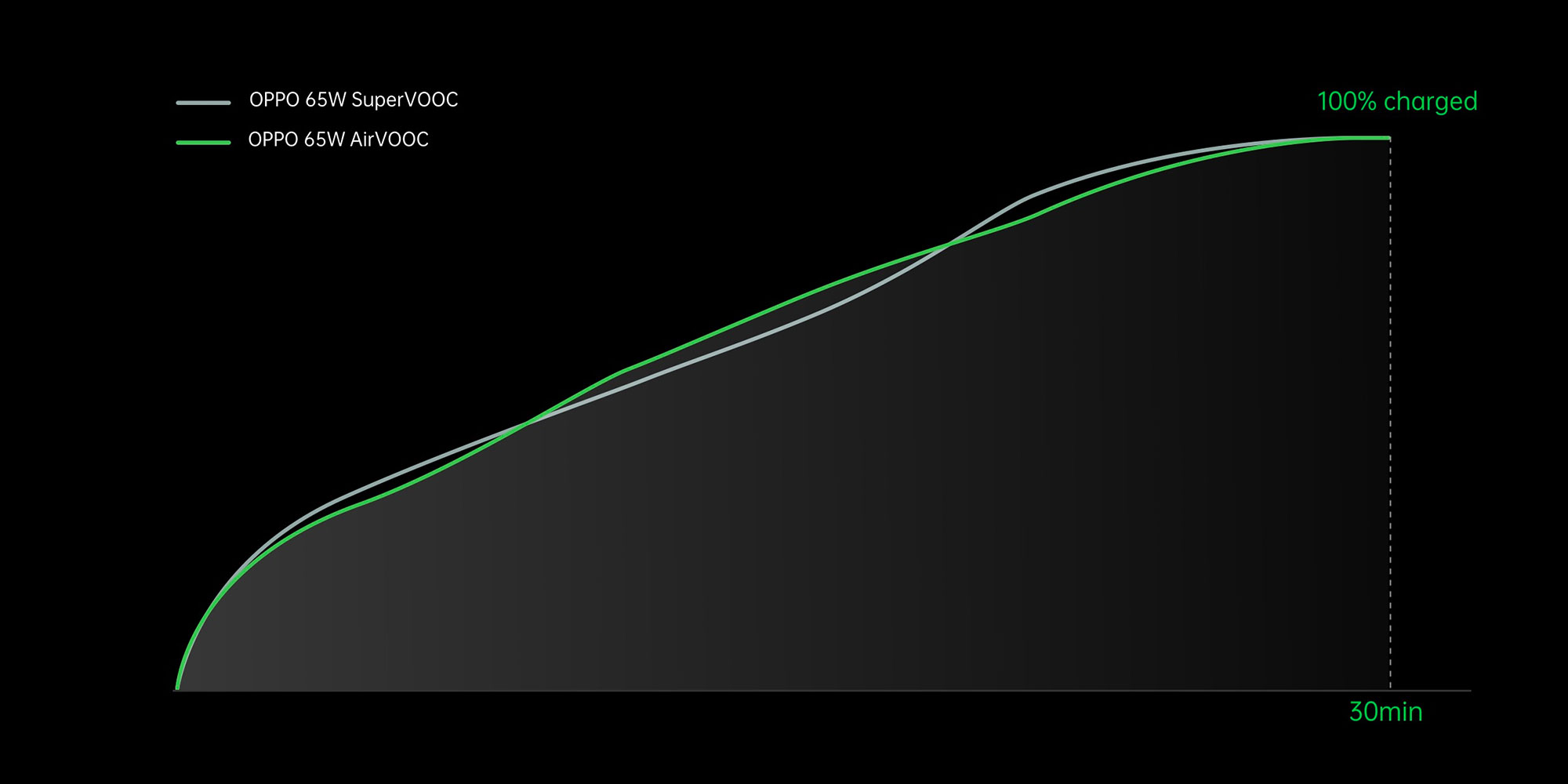 The OPPO AirVOOC 65W wireless charging technology uses a self-developed isolated charging pump technology and parallel dual-coil design to improve the wireless charging efficiency. It has also reduced the interference in the charging frequency and comes with five-fold safety protection measures in addition to the standard foreign object detection feature. Like its 40W wireless charging tech, the 65W AirVOOC charging is compatible with the Qi standard.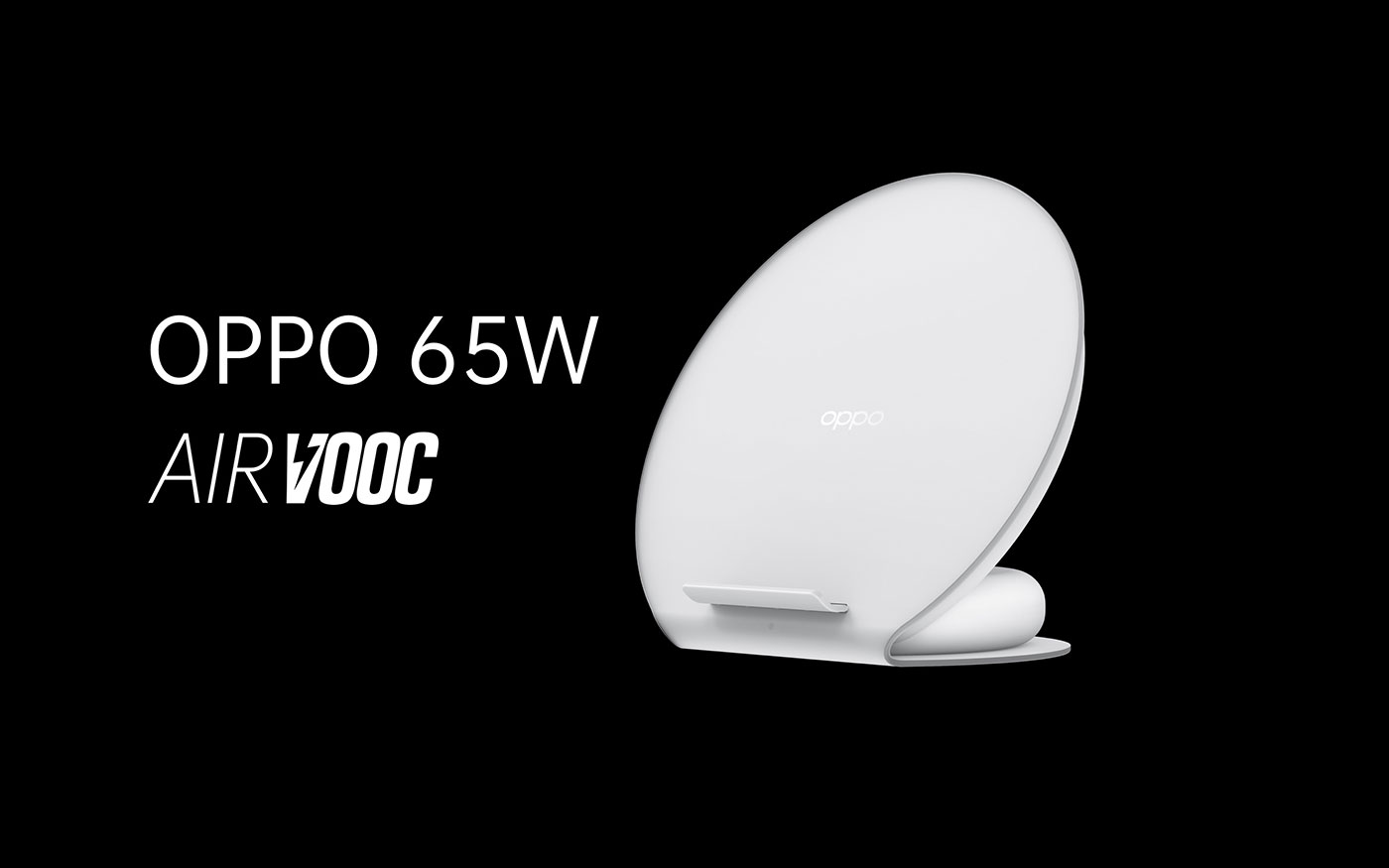 OPPO also revealed a conceptual wireless charger based on its 65W AirVOOC wireless flash charging technology. The charger comes with a sculpted-glass body which is made of moldless rapid prototyping technology. OPPO reveals that this is the first application of this type of technology in the consumer electronics market.
At the bottom of the charger, there's a semiconductor cooler for better heat management. This allows the temperature of the phone to be 2°C lower than using a traditional fan for heat dissipation.
Unfortunately, we have no word on the release date or pricing of this 65W AirVOOC wireless charger. We also don't know when we'll see a smartphone with this 125W Flash Charge technology.
Nevertheless, this is a big leap in smartphone charging technology. And it's becoming evident that charging a smartphone won't be a pain point for users in the near future.
ALWAYS BE THE FIRST TO KNOW – FOLLOW US!