Recently, Estonian ride-sharing start-up Bolt unveiled its e-scooter that would be deployed across several cities in Europe. The scooter-sharing service would require some ground personnel who would pick up the scooters between rides for disinfection. So, there is a charge if the scooter is left outside the designated parking area.
A new scooter sharing service which is now being test run in Atlanta, Georgia will eliminate the need to fine users for parking the scooter anywhere after use. The project is backed by three companies. Go X supplies the scooter and operates the service while the scooters are fitted with remote controls by Tortoise. A third company is Curiosity Labs, a "smart city" incubator located at Peachtree Corners. The firms believe this service is the future of shared mobility.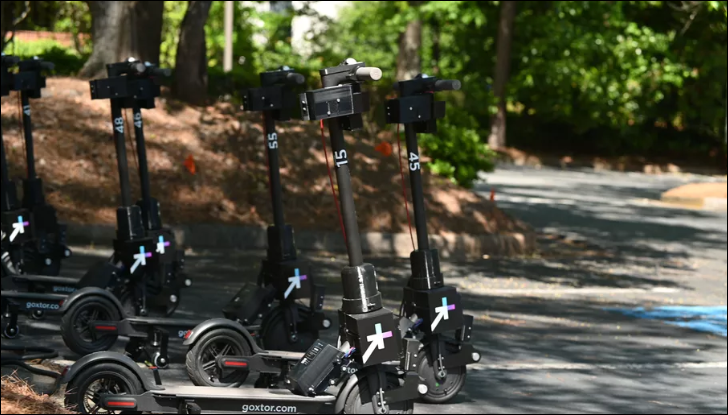 These are not actually self-driving scooters and won't ride you anywhere you want autonomously. The remote controls are actually deployed if there is a demand for the scooter. A team of remote employees located in Mexico City will then use the controls to move the scooters around the business park to where the request was made. In addition, the remote can also be used to move the e-scooter to a designated parking area where there are employees who will disinfect the ride.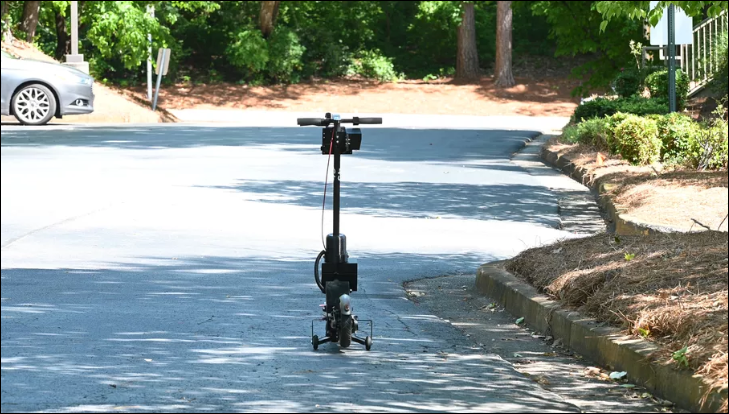 The device looks bulkier than the regular e-scooters as there are a pair of training wheels which ensures the two-wheelers are stabled while being remotely driven. So, there are a couple of components attached to the deck and handlebars. But wit such features, it becomes easy to redistribute the scooters across the city instead of waiting until the end of the day before sending out scooter hunters to redistribute them.
The service will roll out this week with about 100 scooters made available to rent. Rentals can be made using the Go X app.
(source)
ALWAYS BE THE FIRST TO KNOW – FOLLOW US!