Amazon has just unveiled the Dash Cart, its reinvention of the regular shopping cart. The company announced Dash Cart earlier today (14th July 2020), and is capable of scanning your items as you place them in the cart. This will help people skip the busy checkout lines.
The Dash Cart from the e-retailing giant is essentially a mobile version of Amazon Go. For those unaware, Amazon Go is a store with no checkout since it used hundreds of cameras on the ceiling that automatically checkout the items that the customers pick up. In other words, a similar experience with automatic scanning, bringing the store on wheels.
According to Dilip Kumar, vice president of Amazon's physical retail and technology, "Our primary motivation for building this was to be able to save customers time. The alternative solutions are standing in the express checkout lanes or fumbling through self-checkout stations." The service will debut at Amazon's Woodland Hills, California, grocery store.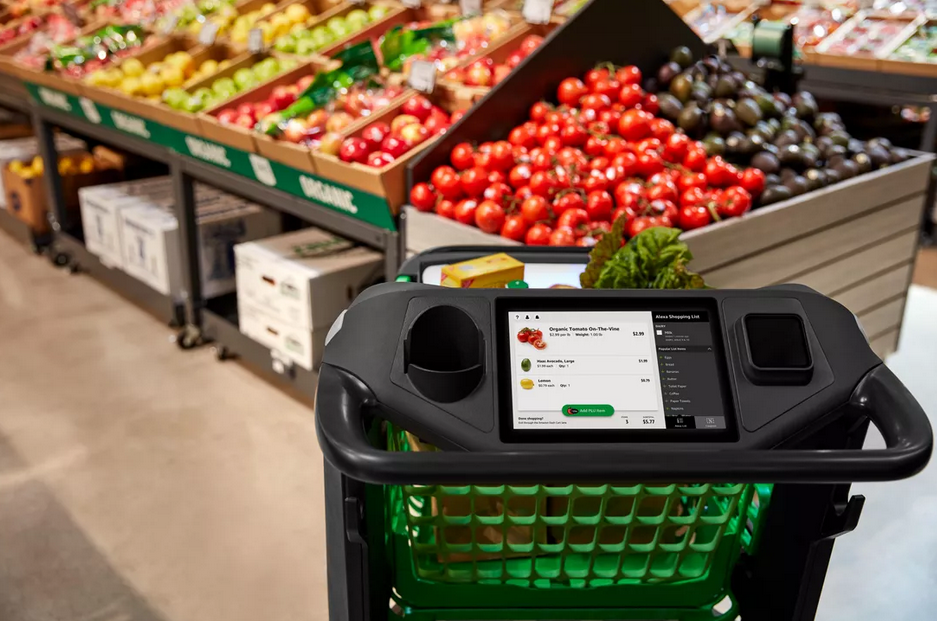 This store was unveiled back in November 2019 and is a part of the company's plans for creating a new supermarket chain in the region. These stores will offer both Dash Cart along with conventional checkout lanes. The new smart carts are Amazon's take on recreating and replacing the old squeaky and unbalanced shopping carts and adding a techie upgrade to them.
UP NEXT: Xiaomi 100W Super Charge Turbo phone has entered mass production, Could launch next month
(Via)
ALWAYS BE THE FIRST TO KNOW – FOLLOW US!