PockeTool is an essential instrument that everyone should carry before going out on an adventure. Moreover, it is useful in day-to-day life and can be used in different ways. The PockeTool 2.0 works as a ruler, a key chain, pocket knife, bottle opener and offers several other uses.  It is a convenient tool to accomplish several tasks as it supports all the basic tools.
See More: Sony's Reon Pocket wearable Air Conditioner now on sale in Japan
PockeTool 2.0 has just arrived on Kickstarter for the starting price or pledge of $35. However, you can grab a Poctool along with Survival Bracelet for the price of $40. There's also an option for 2x PockeTool and 2x Survival Bracelets for $70, and 3x units cost $105. It is also available in bulk, as you can order 100x PockeTool 2.0 for $3900.
PockeTool 2.0 Features
Multiple Uses: The Pocketool 2.0 can be used as a Standard Metri ruler, Buckle/Key Chain, Pocket Knife, Bootle Opener, Protractor, Spoke Wrench, Hex Wrench, Wire Buckle, Pulley, Flat Head Screwdriver, Philips Screwdriver, Special Wrench and as a Flint to burn fire.
WaterProof + Stainless Steel: The whole device is built using Stainless Steel and is fully waterproof. It can be used as a pulley to carry the equipment on your back. You can easily relieve from the burden and can hand anything under permissible weight limits using the PockeTool 2.0.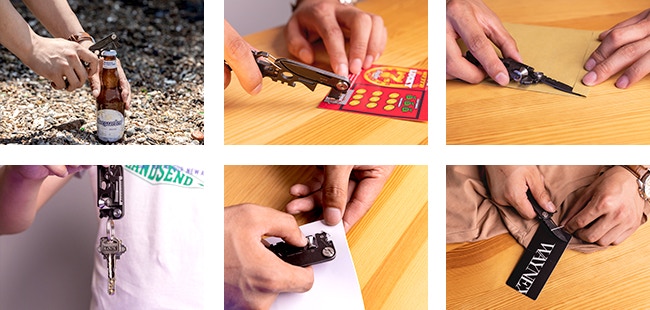 It can be used to ignite fire as PockeTool 2.0 has some improved and renovated mechanism. It even acts as a pocket knife which can cut rope branches and meat easily.
Daily life Usage: It can be a bottle opener, lid opener, and can even facilitate in removing tags from new clothes.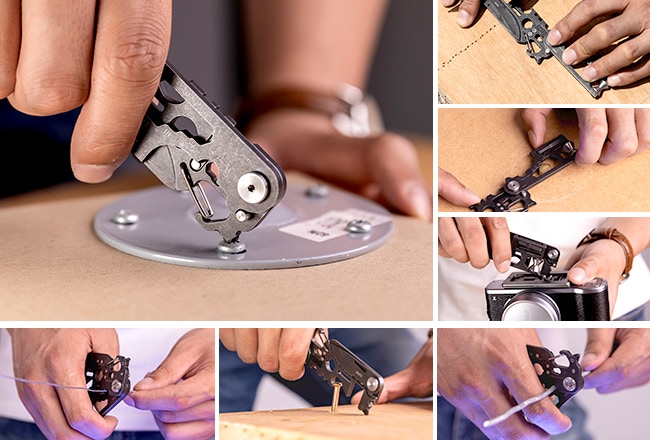 DIY and Repairing: PockeTool 2.0 can be used as a standard metric ruler for enhanced precision and can be used as a stable and nail remover. It also enables to cut, twist wires and even use Hex Wrench.
Built and Design
The PockeTool 2.0 is carved out of high-quality 405-grade stainless steel with stonewash finish that hides minor scratches. It is corrosion-resistant and prevents any rust formation. It is tough, reliable, extra-durable, and super lightweight.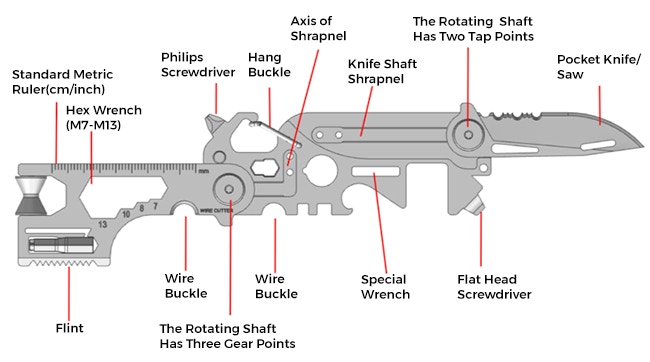 PockeTool is ergonomically designed for easy usage and makes it more appealing.
PockeTool 2.0 Specifications
Material: 405 Grade Stainless Steel
Size: 9cm x 3.2cm x 1.1cm
Weight: 90g
You can grab it via different packages offering varying perks. The minimum package starts for $35 with 1x PockeTool 2.0, and other packages varies form $45, $45, $72, $70, $105, $175, $350 and $3900. Head over to the Kickstarter to grab it and know more details about the product.
Related: Xiaomi crowdfunds the Merach Merrick Nano Pocket Massage Gun
ALWAYS BE THE FIRST TO KNOW – FOLLOW US!